Hundreds of Happy Customers
A happy client is one of the most important priorities of our company along with a legally protected and fairly compensated client. A client whose interests have been protected is a client who will gladly share their experiences and feedback.
Our team is constantly striving to improve the quality of services provided. This work is of a strategic nature and yields results. Hundreds of satisfied customers have already left their reviews on the Internet. For your convenience, we collected some of them on this page.
We appreciate and thank each client. Thank you for choosing Workers' Compensation Law Offices of Edmond J. Hakimian PC!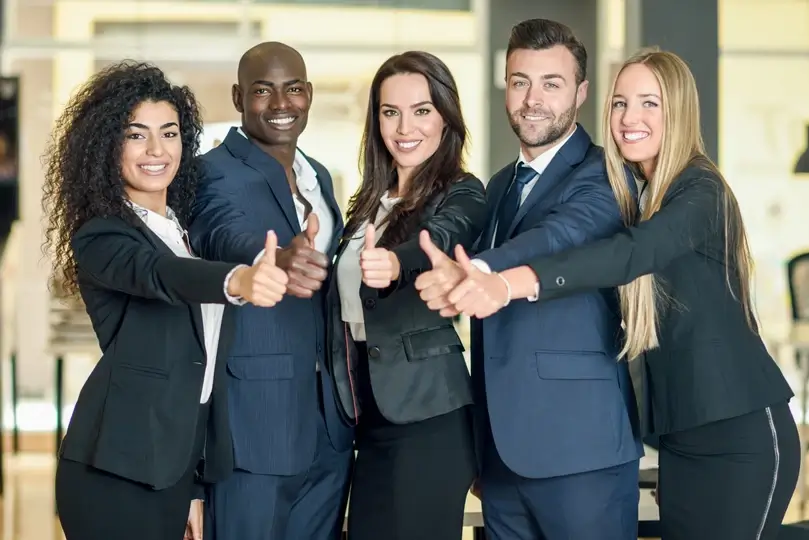 What Our Clients are Saying
Edmond Hakimian is an excellent lawyer. He helped me solve a Wcom problem I had lost because he was the one who helped me. An excellent one I recommend to anyone who has some problem I am grateful for their work I effort is the best.
I recommend Edmond Hakimian workers compensation to anybody that has had an accident in a working environment.
Mr. hakimian Miss juddy Sir Jordan They handled my case very professionally always there when I needed them for any questions concerns They always help me and I will forever be grateful thank you so much
I am very happy with the way Lawyer Hakimian handled my case with the help of his assistants.They updated me every steps of the way . Do various follow up and I stayed in touch with them till my case end up with a satisfactory rewards. Thank you so much guys for all your help and supports. No one coach me to write my comments. I would refer others to the Law offices of Edmun Akimian and his assistants. Job well done. Bravo . I m happy. God bless. Five Stars.
Mr Edmond Hakimian exceeded with my settlement all my questions was answered quick it was a wonderful experience with no problems I will recommend him highly.
I am very grateful to Edmond Hakimian and all the staff from the office and very grateful to yuri for all her great work and because she is a spectacular and polite person, thank you so much yuri and god bless you 🙏👍🌹
They received my case in 2019 and from that day forward until now 2022 they handle my case hands On they were like family the staff assist with all information needed If you have case use office Of Edmond J.Hakiem.Thank you Again
I am very satisfied with the outcome of my case i thank the law office of Edmond J. Hakimian for there great work and great communication trew this whole process i would highly recommend them thank you.
Friendly, knowledgeable office staff. Under the leadership of Mr. Hakimian, everything was was well organized with excellent follow-up. I was always kept informed as this firm fought to get me the highest workers compensation settlement possible. I would recommend Mr. Hakimian and his team
Mr. Edmond Hakimian is an excellent Worker Compensation Lawyer who really goes above and beyond for his client. I'd trust him with my case, I highly recomended him. If you need help do not hesitate to call him. Thank you so much Mr. Hakimian!
Mr. Hakimian and his staff have been CRUCIAL to my case from beginning to end. Mr. Hakimian set me up with my workers comp doctors, was with me for every court date, and fought for my benefits every step of the way (even through covid). I'm so happy with the outcome, and I would've never made it this far without him. Thanks, Mr. Hakimian!
Professional staff,mister Hakimian is fast,efficient,my lawyer recommend me this law firm for workers comp,i do recommend it to my friends!
Call now and get a free legal consultation and case evaluation. Pay nothing unless your case is won!